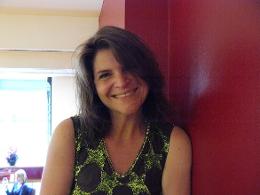 A little bit about me.....
I am a qualified life coach and a self taught artist originally from London. Having lived in several countries around Europe and a few places in the UK, my husband and I have now settled in the beautiful county of Wiltshire.
I have been painting and drawing for as long as I can remember. Over the years I have developed my own mixed media style, where I add different materials to generate unusual textures to my canvases; anything from sand, glass beads, to handmade paper and cotton thread.
Once the texture is complete, I get busy on my unique layering process to add the colours. Where possible I like to add a finishing touch of gold or silver leaf to bring a little magic.
Science and nature are my biggest influences; anything from stunning images of the cosmos, to delicate colours and textures found on an old rusty door. In my previous role as a microbiologist, I was always fascinated by the photographs taken with the electron microscope. I am still heavily attracted to these images and often find these themes creeping into my artwork.
I particularly enjoy working with my clients on a commission piece. It's such a delight to take their brief and then to embark on a journey to produce a unique piece of art just for them.
I am also the founder of Paint your Happy! *
This is my own creative programme where I combine life coaching, art skills and my life experience to help my clients rediscover a positive outlook on life. This enables them to regain their confidence, self worth and self esteem in a safe, creative environment.
Keeping up to date with my art couldn't be easier, you can follow my blog here and also find me on Twitter, Pinterest, Instagram and Facebook.
Thank you for dropping by.
*©2019 Paint your Happy!