Vision boards are a physical, pictorial representation of your goals, dreams and positive beliefs.
They act as a catalyst to get you focused on what you truly want to manifest in your life.
It is not often you get the opportunity and time to invest in yourself but this workshop does just that.
My one day Vision Board Workshops are perfect for those who are:
Approaching retirement and are unsure of what to do next


Have been made redundant and want to take a different direction in work or life


Desire a healthier lifestyle and want to replace old habits with new ones


Feeling stuck in the 9-5 and want more from life


Want to build their confidence and self belief for a new chapter in their lives
In fact, Vision Boards are great for any uncertainty in your life, they create a powerful boost to get you moving and encourage you to take action and make those changes.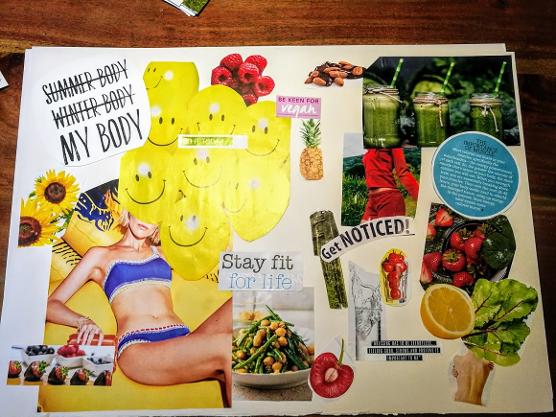 Workshop details:
The workshops run from 10am to 4.30pm.


It is a lovely small group with 6 people maximum.


We have a mid morning and mid afternoon break as well as a break for lunch.


All Vision Board materials are provided, you just need to bring yourself.
Please ensure you wear comfortable clothing.


Free refreshments are available throughout the day.


Lunch is not included in the workshop price, however there is a wonderful lunch menu available at the venue and many lovely places to eat in Calne (sandwich shops, cafes, bistros, restaurants and pubs), or you may bring a pack lunch.


Parking is limited but there are car parks very close to the venue and they provide all day parking for a fee.

What to expect...
On the day you will be guided through some exercises to help you identify what you want, as well as the beliefs that are holding you back.
There will be lots of opportunities to discuss your dreams and goals in a safe and confidential environment. This will also included Life Coaching support throughout the day.
A guided meditation will relax you and help you shed your negative thoughts, so you are able to focus on your Vision Boards without apprehension or resistance.
You will be given ample time to discover you images, words and colours that represent your desires and further time to create your wonderful Vision Board.
In the final part of the day you will be provided with tools for you to take action and achieve what you want!
It will be a full and productive day, with lots of fun, support and discovery.
Most of all, this day is about YOU!
There are no distractions and zero negativity; instead you will have plenty of support, enthusiasm and encouragement to be the best version of yourself.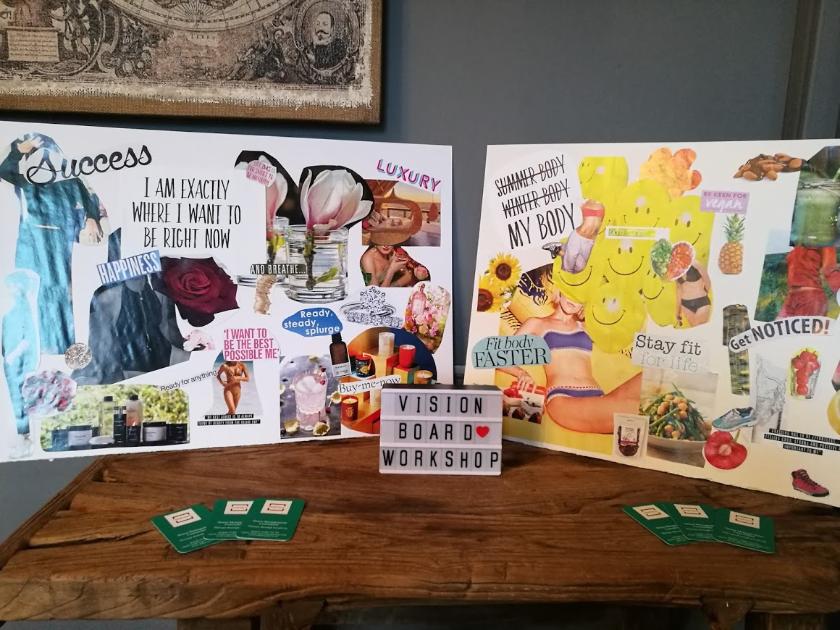 Don't miss out on coming along to a Vision Board Workshop.

Currently there are no available workshops.
Please contact me to be first in line for all workshops in 2018.
Please note my Cancellation Policy
In the event you wish to cancel your attendance you may:
Pass your ticket to someone else for that workshop.
Up to 7 days prior to the workshop, you will be refunded the full ticket price.
After 7 days and up to 1 day prior to the workshop, 50% of the ticket price will be refunded.
1 day prior to the workshop and on the day of the workshop there will be no refund available, however you will be provided with the opportunity to attend a different date.
In the event, I the Vision Board Workshop organiser, has to cancel a workshop, a refund will be provided for the full ticket price to you the purchaser.