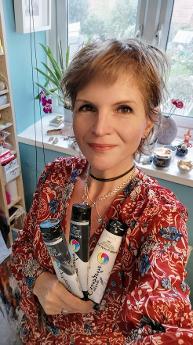 I am a self taught artist originally from London. Having lived in several countries around Europe and a few places in the UK, my other half and I have now settled in the beautiful county of Wiltshire.
Growing up, I had the most amazing childhood filled with travel and adventures. These experiences exposed me to a multitude of unusual surroundings, cultures and people, which in turn ignited my love of colour and texture.
During these times I was schooled by my parents and my environment was my playground. I learned to explore and be inquisitive about the natural world around me and so my love of biology and geology started right there.
Growing up, art was always in the background as my love of science took centre stage. I worked in the science arena for over 25 years and gave that up in 2015 to become a full time artist. During this time I have developed my own mixed media style to explore my interpretation of the natural world.
I would love you to join me on my artistic adventure.
You can follow my blog here and find me on Twitter, Pinterest, Instagram and Facebook.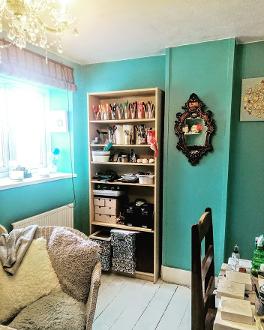 Here's my studio when it's clean and tidy, a VERY rare event!
Working on one of the exclusive Dendritic agate pieces for the SSXGD collection.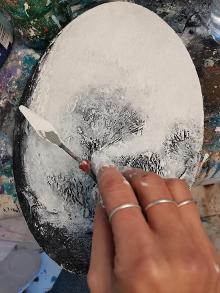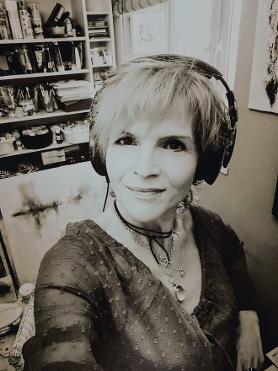 'Cans' are on and I'm ready for painting action!